Sem 04 | Form and Space Studies
Design Studio on Architectural Typology
Making Homes, Charkop, Mumbai

This fourth semester Design Studio focuses on equipping students with the understanding of 'typology' in architecture. This tooling is also part of the history-theory-methods course in the third semester. 'Type' denotes a set of things (including ideas) which have common characteristics. As against the unique it is the generic. The architectural type encompasses a set of built forms, which have a similar configuration of its constituent elements.

Type is not the building or the drawing of the building, but it is the diagram of how the various constituent elements of the building come together. A diagram is a spatial organisation of components of a form. It is the drawing of the structuring principles of a system. Diagram spatialises relationships. The various samples which identify themselves as the same type may have different nuances and therefore may have different drawings.

'Typology' is the study of types. Building types have evolved over years and have consolidated through codes embedded in the needs of climate, culture, geography but also aspirations to beauty etc. A way of life and living is embedded in its configuration. However, type is not static. It is dynamic and changes based on its variation, modulation and synthesis. A typological reading is essential both as an analytical tool to read the history of architecture and the various architectural precedents, as well as a design tool to generate new ideas.

Type is intrinsically linked to behaviour and understanding of the body in space. Specific space and form configurations in particular types afford particular possibilities and therefore have a distinct relationship to human behaviour. Certain types have the capacity to influence certain behaviour. For example a house with a large verandah fronting it will afford the inhabitants a certain form of life. Older inhabitants would spend their surplus time in the verandah watching others go by their daily routines, younger people might play in the safety of the verandah but still have a sense of being outdoors.


These affordances are further nuanced by relationships of scale, proportions and phenomena shaped by light, textures etc. A whole field of Environmental Behaviour studies have historically looked at the relationship between form and space and their relationships to behaviour. More recently, the contemporary practice Atelier Bow Wow used the term 'Architectural Ethnography' in an exhibition they curated in 2017, to discuss their studies of architecture and its environments from a 'behaviorological' (Atelier Bow-Wow, 2010) point of view.

Type is further shaped by phenomenological properties of materials, their assemblies and details. The mass, lightness, porosity, temperature, colour, texture and other phenomena related to material and its assemblages shape psycho-spatial behaviour.

This studio worked closely with the settlement studies, developing methods to study type and behaviour from the Site and Services Settlement in Charkop. Due to the pandemic there were a number of students who were at their respective hometowns. Each of them studied a house type from their own geographies. The observations were deployed in the design process, reworking existing types or designing new ones. The subsequent process worked with the observed patterns, deploying a visual storytelling method to project an imagination of the home from these. Later the students developed a spatial apparatus paying attention to its materiality to develop a new type for the specific insert.

Home as a Catalogue of Stories, Radhika Choksi
Home as Segregated Workplace, Siddhant Gupta
Home as a series of domains, Pranjal Sancheti
House as a Receptacle of Memories, Akansha Shah

House as Intersections, Tanisi Kamili

Home as Blurred Edges, Shriya Parab

House as a Scaffold, Jahnavi Naik
House as an assemblage of furniture, Khushi Bagrecha
House as Palimpsest, Tanuja Vartak
Home as a a Space for Multiple Conversations, Prajwal Deshmukh
Home as a Series of Sacred Spaces, Yashita Ugawekar
Home as a series of domains, Pranjal Sancheti
Home as Networked Spaces, Rachit Somani
Home as Many Worlds, Eesha Pethe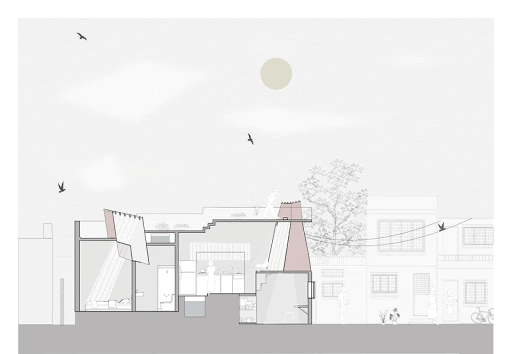 Home as Mundane Routine, Krisha Kothari
Home as a gradation of Light, Urmi Bhanushali
Home as a Bricolage, Neha Dalvi
Home as Incremental Growth, Pritisha Kulkarni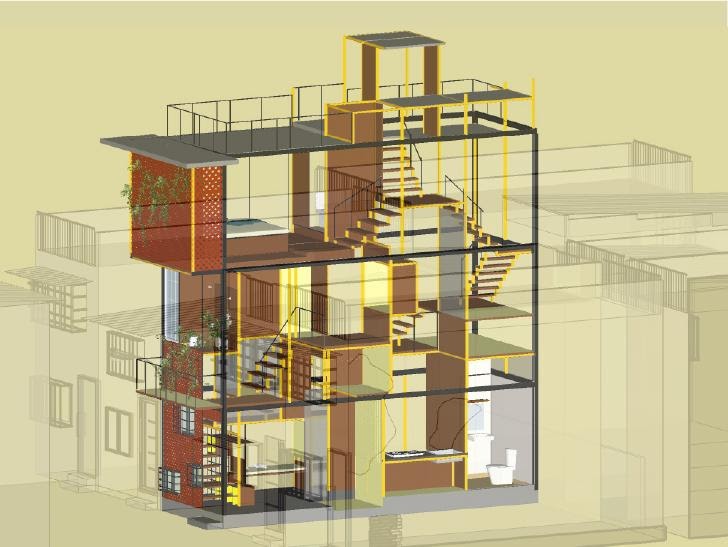 Home as Alcoves, Sakshi Maeen
Home of Slow Encounters, Riya Shah